KATHMANDU, APRIL 26
Soaltee Hotel Limited has provided a financial support of 2.5 million to Kathmandu Institute of Child Health. As part of its Corporate Social Responsibility, the Hotel has contributed the funds to the institution for the construction of the KIOCH-Kathmandu Children's Hospital at Budhanilkantha Muncipality-7, Kathmandu.
Dinesh Bahadur Bista, Executive Chairman of Soaltee Hotel Limited, presents the amount to Dr. Bhagawan Koirala, Chairperson of Kathmandu Institute of Child Health, at an event at the hotel on Monday.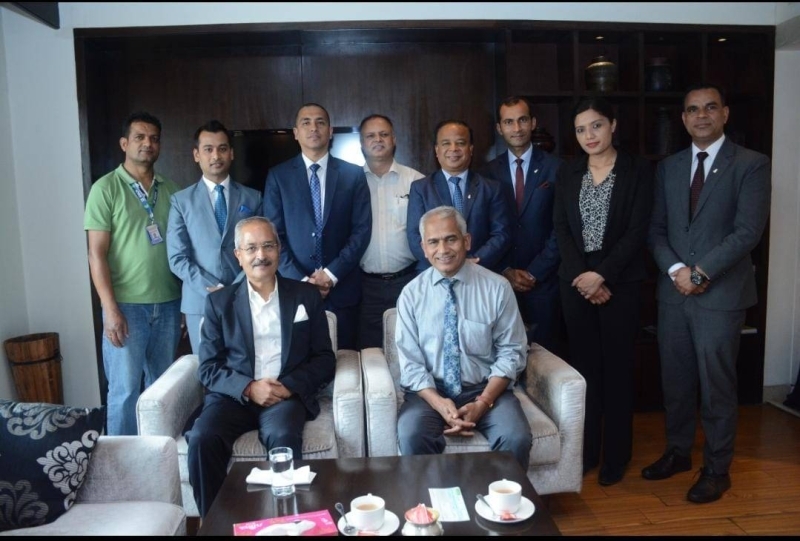 During the event, Bista expressed happiness in being able to provide partial support for construction of Children Hospital and collaborate with KIOCH as part of its regular CSR activities. He expressed his belief that this support will add to the institution of providing accessible, available and affordable quality health care to all the children of the country also learning from the adverse situation caused by the current pandemic.
The chairman of the Kathmandu Institute of Child Health stated that the institute is striving to establish a multispecialty children's hospital in Budhanilkantha, Kathmandu, as well as satellite children's hospitals in all other provinces. He added that the construction of the Children's Hospital in Kathmandu has started after the finalization of the plans and drawings, whereas the service from the KIOCH-Damak Children's Hospital in Jhapa, Damak would commence in the near future as the first hospital of KIOCH in operation.
Dr. Koirala expressed his heartfelt gratitude to the hotel for its contribution towards the health care of the future generation.