KATHMANDU, OCTOBER 03
Renowned Nepali climber Mingma Gyalje Sherpa and his team reached the true summit and highest point of Mt Manaslu in the autumn season.
According to the Himalayan Database, this is the second time this point was reached during the autumn season and the first time since 1976.
Mingma Gyalje led a team of climbers to the true summit this season, according to fellow climbers. Over 50 climbers reached the summit point after Mingma Gyalje-led team opened a route to the height of 8,163 m.
In the last 45 years, no one reached the real summit point the mountain but proclaimed the victory for reaching just its fore summit.
"It's not difficult to reach the true summit of Mt Manaslu," Sherpa, who had also guided his clients to the fore summit four times in the previous seasons, said.
We were determined to push the limits to the true summit this season and we did it, Sherpa shared. "I hope no one will make just the fore summit for a certificate now onwards," Sherpa, who owns Imagine Nepal Treks, added.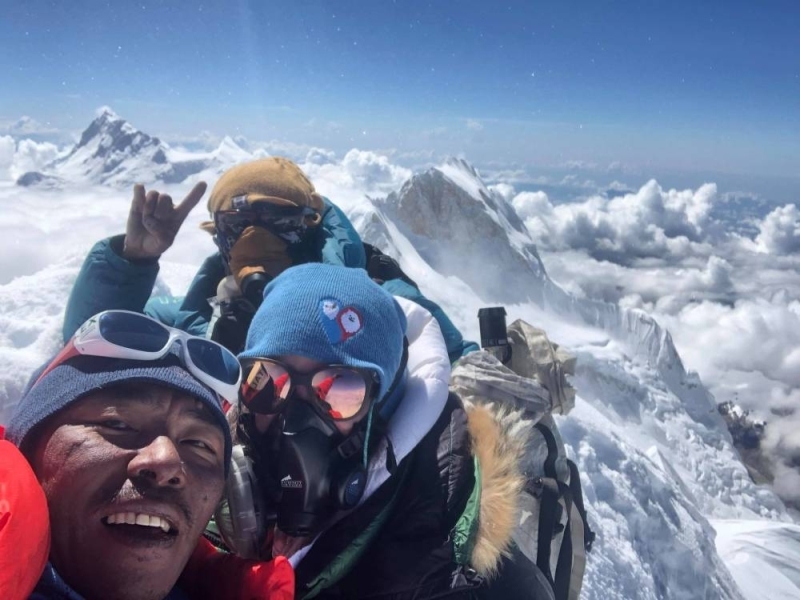 Most of the climbers who had claimed victory over the world's eighth highest peak always avoided the main summit point in the autumn climbing season.
Born in Rolwaling, the climbers' valley, Sherpa is also the first summiteer on Mt Cheki-Go (6,257m), Mt Bamongo (6,400m) and Mt Chobuje (6,685m) via west. Sherpa also stood atop G-II making it the 12th eight-thousander that he climbed without using supplemental oxygen last year.
The five-time Everest summiteer has also become the first Nepali climber to make the most ascents of 8,000-metre peaks without using supplemental oxygen.
Sherpa was among the 10 Nepali climbers who scripted history in mountain-climbing by making the first ever winter ascent of the world's second highest peak early this year.