KATHMANDU, OCTOBER 8
Bollywood actors Anupam Kher, Boman Irani, Parineeti Chopra and Sarika Haasan - spouse of actor Kamal Haasan are in the country to shoot for their new movie Uunchai.
Suraj Acharya, Founder and Chairperson at 3 Wheelers Films - a movie production company in the Valley, said, "The actors arrived in the country on October 3 and stayed in Capital till October 7. They completed parts of the shooting of the movie at the Tribhuvan International Airport (TIA) and Swoyambhu."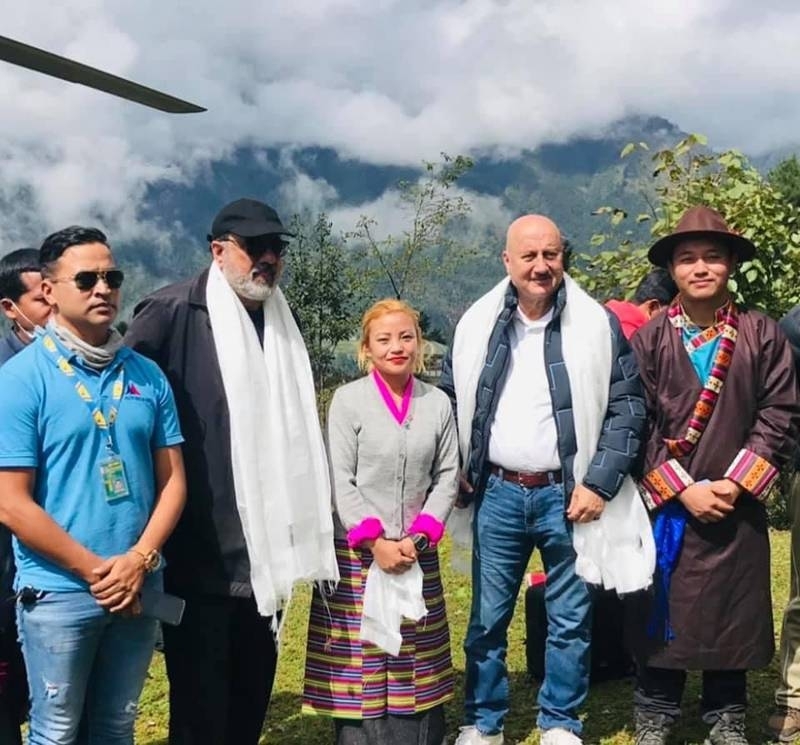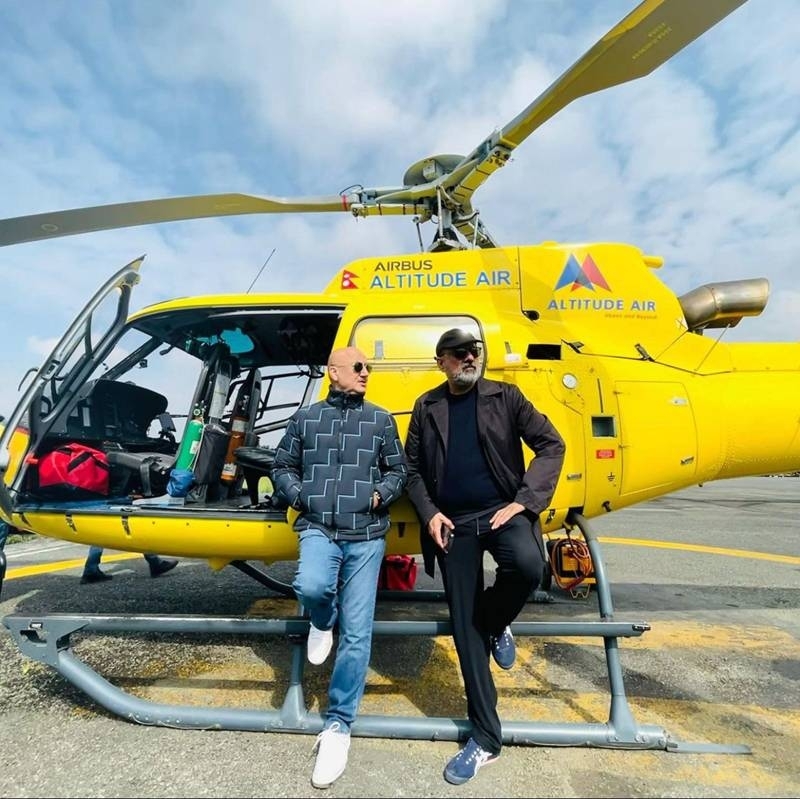 According to Acharya, the foursome then flew on an Altitude Air helicopter from TIA at 9:30 am on October 8 to Tenzing Hillary Airport at Lukla. "They will be staying in Lukla for a month before completing their parts of the shooting for the movie," shared Acharya.
The film also stars Indian megastar Amitabh Bachchan along with renowned actors Pankaj Tripathi and Neena Gupta in lead roles, as per Acharya.
Asked about how the project got initiated here, Acharya, who is also the focal person in the country for managing the shooting of the movie, said, "I have been in the entertainment industry for 30 years and have been in contact with several Indian directors for years.
Hence, director Sooraj Barjatya approached me some three years ago to manage the shooting for his movie.
The pandemic halted the shooting process last year, so it is happening only now."
According to Acharya, the film is based on friendship where actor Danny Denzongpa will portray a local of Solukhumbu. Major parts of the movie will be shot in Solukhumbu and Manang, including the Everest region.
Acharya also informed that Barjatya visited the aforementioned mountainous regions in the country earlier in September to confirm the locations for shooting and returned to India - he came to Nepal some time before the four actors arrived, and has already started shooting for the movie in the Himalayan region.
Nima Nuru Sherpa, Executive Chairperson at Altitude Air said, "It feels nice to see veteran Indian actors visiting the country to shoot a movie. This will certainly help bring the pandemic-battered tourism industry back on track by attracting tourists and also help in promoting those places where the shooting is ongoing."
---
A version of this article appears in the print on October 9, 2021, of The Himalayan Times.