BAJURA, APRIL 19
Former Chairperson of the Federation of Nepali Journalists (FNJ), Bajura Chapter, and reporter for The Himalayan Times, Prakash Singh has donated his tenure's meeting allowance to people in need in the district.
Singh, in his four-year tenure as FNJ Chair, had received a total sum of Rs 86,500 as meeting allowance for attending various meetings, conferences, and programmes which he has now donated to help those who could benefit from it. He had been appointed the chairperson of the Federation's district chapter on March 7, 2017.
He has been known to be a charitable person. In July 11, 2017, he had donated Rs 15,700 to children without family. He had also helped a single mother with Rs 17,344 who learned to earn her living by rearing cattle with the aid received.
Similarly, he has been continuously aiding people injured in animal attacks, cancer patients, people in poverty, people needing various treatments but unable to care for themselves, missing children, and many others.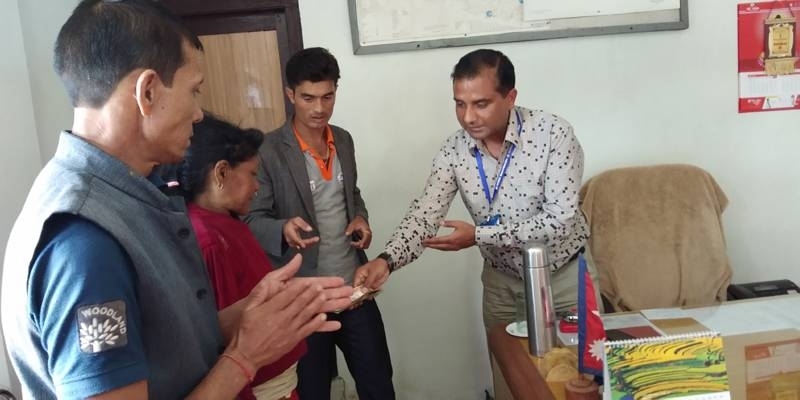 He had received Rs 12,000 from JP Joshi Memorial Journalism Prize, which he donated to the family of JP Joshi himself.
Singh is also a recipient of Community Journalist International Award from International Network for Nepali Journalists where he was awarded a sum of 500 US dollars, which was donated to the treatment of malnourished children.
Singh, who has been in the field reporting for more than a decade, has dedicated his work to humanitarian causes.